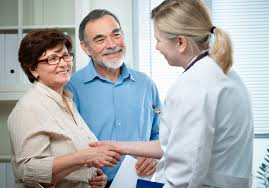 What you will pay:
Our Medical Centre is privately owned and we can set our own fees, however, we have chosen to join a "low cost access" programme run by our Primary Health Organisation (PHO). This means we receive additional government funding that allows us to keep our fees at a lower level than those Medical Centres not in the programme.
This table lists the standard fees we charge for a standard General Practice consultation, for enrolled patients, within usual business hours. Varying charges may be incurred in a range of circumstances including for instance: casual visits, after hours, weekends, longer consultations, minor surgery, for services involving equipment or supplies.
Standard Consultations Fees (GST inclusive) as of September 2016:
Adults 18 years+  $19.50
Youth 14 – 17 years $12.50
Under 14 years Free
Please note: These fees are subject to change without notice
Otaki Medical Centre's bank account number is 01-0721-0057023-02 Please put your name and Date of Birth for reference.
Our schedule of fees is on display in reception. All fees are GST inclusive. You can pay by EFTPOS, cheque or cash. Payment is expected at the time of consultation, but if we have to send an account an extra charge may be added to cover administration and postage. Should you have difficulty paying or settling an account, please discuss this with our Administration Manager.
Additional charges apply for after-hours consultations, home visits and call outs, as well as for materials used and procedures such as an ECG, minor surgery etc.
ACC Charges:
All ACC consultations attract a charge to the patient. This is because ACC do not fund 100% of the consultation cost. The charge to the patient is usually the same as a standard consultation charge but please check our list of fees in the surgery.
Overdue accounts:
Accounts that remain unpaid for more than 2 months without a prior arrangement with our Administration Manager will be forwarded to our debt collection agency for follow up. All charges incurred by our debt collection agency will be the responsibility of the debtor.
An automatic payment is a popular payment option for many of our patients or payment on line.  Our staff can assist you with this.
If you would like a copy of our payment policy and fees please ask the receptionist.
Work and Income New Zealand can assist those with financial difficulties. For more information please click the link below.
https://www.govt.nz/browse/work/benefits-from-work-and-income/