Enrolling with Otaki Medical Centre and Think Hauora Primary Health Organisation
All patients enrolling with our Medical Centre will be asked to complete and sign our enrolment form and we will arrange for any medical records held at another Medical Practice to be transferred to us. You can only be enrolled with one PHO and that PHO is required to hold your medical records.
It is FREE to enrol with our Medical Centre but there will be a charge each time you are seen by a GP or Nurse. We normally charge a higher fee, often called a casual rate, for patients who are not enrolled with our Medical Centre. If you enrol with our Medical Centre, your care will be subsidised, so you will pay a reduced consultation fee.
Who can enrol?
We can only enrol people who are eligible for publicly funded health services. When you enrol, you may be asked to show proof of eligibility – such as your passport or birth certificate and proof of address. You will be asked to sign an enrolment form.
– A Medical Centre may 'close their books' if they cannot safely take on any more patients. If this happens, the Medical Centre can refer you to their Primary Health Organisation (PHO) for help with finding a GP. The PHO may put you on a waiting list and arrange for you to get care in the meantime.
– A Medical Centre can terminate your enrolment if there is an 'irreparable breakdown' in the relationship.
Benefits of enrolling are:
You pay less for your consultations.
You will pay no more than $5 for most medicines.
You will still get these benefits even if you do not have a community services card.
If you choose not to enrol with our Medical Centre you will still be able to access our health services in an emergency or on a casual basis but you will not be entitled to the benefits of an enrolled patient. We will only enrol those living within the Otaki boundary as defined above or are employed full time in Otaki. You will be asked to provide identification and proof of address.
PHO Enrolment Terminology
PHO – The Primary Health Organisation who manages the funding for General Practices on behalf of the Government and the Ministry of Health. Our PHO is Central PHO and they are based in Palmerston North.
Enrolled Patient – A patient who has completed and signed a valid Enrolment form and meets the criteria for Government funding through the PHO.
Funded Patient – A patient who has completed and signed a PHO Enrolment form that has been submitted and accepted by the PHO and whose funding has been received by the Practice.
Casual Patient – A patient who visits our Medical Centre for care on a one off or short-term basis (eg a person who is in the area on holiday) or a patient who does not meet the criteria to be eligible for funding but lives within the area as specified under the heading "Patient Enrolments"
Some of the key points about Enrolment
Patients can only be enrolled with one general practice. If you choose to enrol with another general practice, you are automatically no longer enrolled with the previous practice.
The fact that you are enrolled with one general practice does not restrict you from consulting another doctor elsewhere, but you will be a casual (unfunded) patient at that practice.
If you have not been seen at our Medical Centre for 3 years you will be asked to sign a new enrolment form if you wish to remain enrolled with our practice. This will ensure the continuation of your funding.
Joining our Medical Centre
When you join our Medical Centre and if you are 16 years and over, you will be asked to complete a Medical Health Questionnaire. Patients with chronic conditions or a more complex medical history may be required to make an appointment with a nurse to ensure their medical information is up to date. All newly enrolled patients needing a prescription will be required to see their GP irrespective of whether they have seen the nurse.
Texting
For patients with mobile phones – we are now able to contact you by text for routine appointment reminders, immunisations etc. We need your consent to do this. If you are not currently receiving texts from us and wish to please discuss this with our reception staff.
Appointments:
Appointments are necessary for all consultations with the Doctor or Nurse. Appointments are usually for 15 minutes. If you have several problems that may require more time please book a double appointment. Please note there will be an additional charge.
Please let the receptionist know if your problem is urgent such as accidents or chest pain. You will be seen as soon as possible, although it is still wise to ring first if you can.
For a very severe injury, or life threatening emergencies it is always better to phone 111 for the ambulance.
Cancellation of appointments:
We would appreciate at least 4 hours' notice if you need to cancel your appointment so we can make it available for another patient. The Medical Centre reserves the right to charge a fee of $20 for any appointment not kept without prior notice.
Laboratory Results
Only those Laboratory results requiring follow up will be notified.  If, after 2 weeks and you have not been notified, but you do have concerns, phone the Medical Centre and press 3 for the Practice Nurse line and leave your name and contact number. Messages are checked daily between 12.00pm and 2pm.
Complaints:
Complaints help us to improve and are important to us. If you have a problem with the way you have been treated or a concern with any of our services you need to tell us as soon as possible.  Please outline your concerns. Options for complaining include verbally, face to face with our Complaints Representative , in a letter to the practice or use the "Tell Us What You Think" form at reception or under the "Contact Us" heading on this website.  All complaints are treated seriously and will be addressed promptly.
The code of Health and Disability Service Consumers' rights means that you should expect:
Respect and Privacy
Fair Treatment
Dignity and Independence
Appropriate Standards
Effective Communication
Information
Choice and Consent
Support
Rights during Teaching and Research
Your complaints taken seriously.
Privacy:
Our practice is committed to meeting our obligations under the Health Information Privacy Code. Please ask at reception for a copy of our privacy brochure. This is also available in Te Reo.
Updating your details – this is important to us
Please let us know promptly if there has been a change to your contact details, including your address, phone numbers, next of kin/emergency contact person etc. Use the "Contact List" form on this website.
Repeat Prescriptions require 48hours (2 full working days) notice (Monday – Friday)
If your medication needs to be changed or reviewed you may need to see your doctor so please do not wait until your medication runs out.
Chaperone or Support Person:
All patients are welcome to bring a chaperone or support person with them to their consultation.
Spot Check Clinic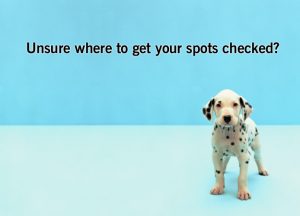 All patients are welcome! Tuesday the 28th of January 2020 between 4.00pm-5.30pm.